Our online lives are becoming ever more complex as different strands converge. Playing games and shopping, for example – what were once distinct activities aimed at distinct demographics are now seeing lines blurred as gaming platforms adopt ecommerce techniques to monetize their offerings and ecommerce sites look to gamification to engage customers. Let's take a closer look at what is going on.
Gaming as a Service (GaaS) appeals to Gen-Z tastes
We've all heard of Software as a Service (SaaS), where software is hosted remotely and can be accessed as and when needed on a subscription basis. Common examples include Microsoft 365 and Amazon Web Services.
GaaS works on identical principles. Gamers pay a subscription and have access to a comprehensive library of games. PlayStation Plus and Xbox Game Pass are the obvious examples, and like the consoles themselves, the subscription services they offer are very similar, although each has its pros and its cons when you really start to dig.
The GaaS model appeals to millennial tastes, which are about experience not acquisition. It is similar to the way music or movies are consumed. Past generations accumulated massive collections of records or CDs or DVDs. Younger generations no longer feel the need for things to be fulfilled, as long as they can experience them.
Doing more with in-game currency
Many of us are still struggling to get our heads around the concept of decentralized non-government-backed currencies like Bitcoin and Ethereum, and they are still on the periphery of the mainstream. However, some gamers are already using digital currencies within their gaming platforms. Could this expedite wider crypto adoption?

Popular titles like Roblox, Fortnite, Candy Crush Saga and Animal Crossing all have their own in-game currency. In years gone by, gamers played Space Invaders or pinball and aimed to score points. Today, players can earn Robux in Roblox, V-Bucks in Fortnite and so on through play or can even buy them – a little like buying a foreign currency at an exchange. The in-game currency can then be used to buy skins and other virtual assets.
It takes no great leap to see how this could develop further. Already, Roblox players can earn Robux by creating and selling their own mini games and convert it into fiat currency, with some creators making a killing.
Online casinos are a special case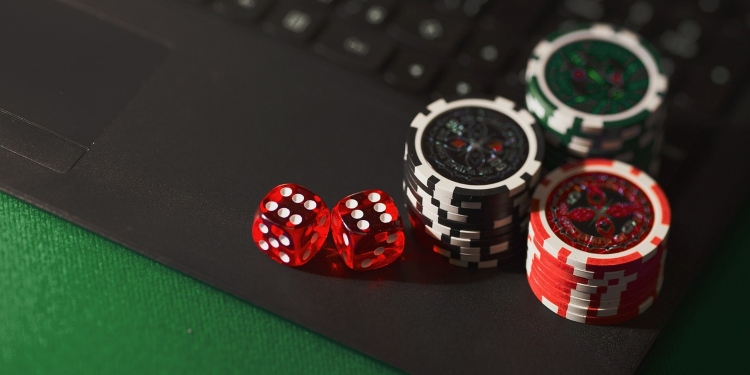 One area of gaming has already adopted many ecommerce techniques. Casinos are businesses that rely on players staying at the tables or on the machines in order to turn a profit.
Like all gaming genres, mobile is king here. It is easy and convenient for players to play at mobile casinos, but encouraging them to stay longer can be challenging. The most successful mobile casinos are using ecommerce techniques such as loyalty rewards and even social hangouts like a virtual bar to keep players on site longer.
It works the other way too
It is not just a case of gaming platforms adopting ecommerce techniques. Some ecommerce sites have learned a thing or two from gaming providers, too. Steve Rogers from market research firm 3Radical remarks: "e-commerce campaigns that are supported by gamification see better engagement rates, better conversion rates, plus increased revenue and ROI."
Gamification boosts customer engagement, rewards repeat visits, promotes social sharing and generates a sense of urgency, or fear of missing out. It also raises average order values by incentivizing adding additional items to orders.
Examples of the principle in action include the following:
Nike – sets fitness challenges and provides rewards to customers who hit fitness goals.
Matalan – uses a "Wheel of Fortune" set up that sets challenges such as referring friends, and offers a variety of rewards. This particular strategy has increased customer engagement fourfold.
Peloton – provides free gifts like T-shirts as a reward when members hit fitness milestones.
H&M – uses spin-the-wheel games and scratch-card promotions to encourage purchases.