If you are considering studying in the UK, there are many things to look forward to. It is one of the most exciting places in the world to live, some of the finest higher education institutions anywhere in the world, great cities, fantastic art and culture, food, music, landscape. Moving to the UK will take courage as an international student and there are things to consider such as student storage units to hold your belongings during summer holidays, how you'll travel to the UK, whether you need to work whilst you're studying etc. Overall, though, studying in the UK as an international student has more pros than cons.
World-class higher education
UK universities hold a certain cachet, as they are highly respected the world over. Gaining a degree from a British university will therefore stand you in good stead for whatever career path you choose and wherever you move after you have completed your studies in the UK. The standards set at higher education institutions in this country have been used across the world for centuries. There are over 50,000 undergraduate places in over 395 universities and colleges available for international students.
Daily challenges when you first arrive
Moving to any new country will present challenges for you to overcome and the UK is no different. For instance, you'll need to register with a local doctor once you arrive, and your university must give you a letter to help you open a bank account to use whilst you're studying in the UK. This might slow the process of settling down a little, but you will have help available.
A challenging academic environment
Studying in the UK will push you to the edges, using creative and challenging academic environments that help you to become the best student that you can be. You'll have access to experts in your chosen area of study and access to a plethora of extensive academic and research literature to help your studies.
The weather
There is good reason for the cliché that British weather is wet and miserable, because it is most of the time. Wherever you are coming from around the world, you'll likely not be prepared for the weather here in the UK. It is wet, windy, and cold pretty much all through the year, save about 3 weeks at some point between May and August which will be dubbed 'summer' and absolutely everyone will head out to the parks and beaches to get pink rather than tanned and to get merry with drink outside. It's dark for much of the winter too. But, compared to other places, the weather is not as extreme so there is that!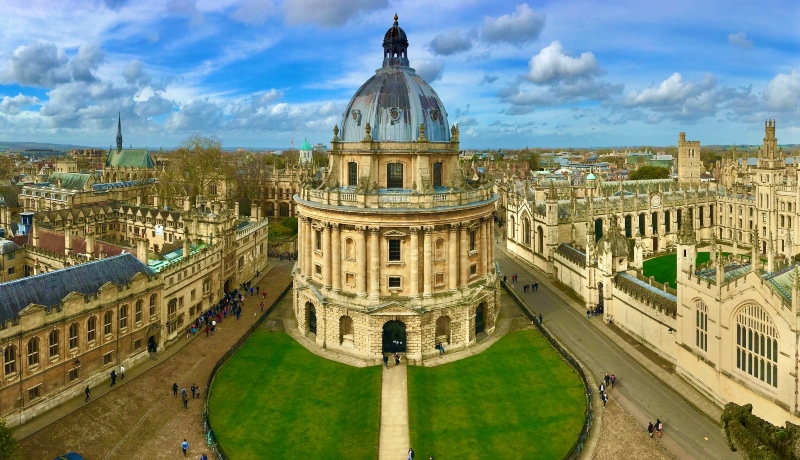 Excellent placement opportunities
Another good reason to study in the UK is that you'll have access to amazing opportunities and connections within a wide range of industries and sectors. It is likely that you'll want to gain access to experts in your chosen industry, the potential for work placements and post-graduate opportunities within industry.
Finding student storage units
An added complication is that if you are moving to the UK as an international student, you'll have to consider student storage units. This is to help store some of your belongings that either don't fit in your student accommodation or that can hold your stuff during the summer months or as you try to find somewhere to live in the short-term. Luckily for you, there are some fantastic student storage solutions available right now, from reputable self-storage providers.
A multicultural place to live
The UK is one of the most popular destinations for international students anywhere in the world. It is a truly multicultural country, especially if you choose to study in London or one of the other large cities. University campuses are vibrant places where you can mix with other students that have come from all parts of the world and the UK.
Financial benefits
International students in the UK will benefit financially compared to some other countries. A degree takes only three years to complete instead of four years in most cases (aside from medical degrees and the like), with three years for an undergraduate degree and one more year for post-graduate qualifications. You might also have access to bursaries, grants, and scholarships.
Finding suitable student storage units, opening a bank, and registering with a doctor, preparing for unpredictable weather and the hectic pace of British life as an international student. These are all cons that are easily overcome. Instead, look forward to studying at some of the greatest universities anywhere in the world, embrace the multi-culturalism, food scene, music, art, and culture, embrace the love of sport, the professional study environment, amazing student population that provide you with a friendly network of support and have a great time studying in the UK.