A little over six months ago, just about every news outlet on the planet was getting excited about the fact that Facebook changed its name to Meta and announced a new strategy to invest billions of dollars into building a "metaverse". 
For most people, this was the first time that they heard this word, so it was met with equal amounts of intrigue, confusion, and excitement. 
Shortly after Zuckerberg's face appeared on almost every television screen around the world, dozens of other tech giants quickly jumped on the bandwagon. Some, like Microsoft, announced that they were already developing a metaverse of their own, while companies like NVIDIA declared they'd be focusing on ensuring the world had the hardware to access this new digital realm. 
Yet fast forward to April 2022, and it feels like we're no closer to this promised digital universe. Why is that? Was it a passing fad or is the metaverse something we're just going to have to wait for?
What Is the Metaverse?
The term "metaverse" is loosely defined, with many different people having their own visions for what it should and shouldn't include. Some people argue that existing social media apps and services could make up part of the metaverse, though a more common consensus is that it will be restricted to things experienced in virtual reality. 
It has many potential applications, though the most widely cited is in the realm of gaming. There is already a growing market for VR titles, with popular examples including Beat Saber, Job Simulator, and Pistol Whip. 
However, the metaverse could add a more social element to these games. The ideal candidate for this would be online casinos by converting the existing menu systems into a virtual gaming floor in which players can walk around to find which titles they want to play. They'd then be able to sit down at a table or a slot machine to begin playing or hang out with other avatars to chat, just like they could do in the physical world. Today's online casinos often develop exclusive slot games like Stars Crazy Wheels and Reelin' Hot Hot Hot as a way to differentiate themselves from their competitiors, so developing a full metaverse gaming experience could fit into this strategy. 
It isn't just gaming though, the metaverse could also help businesses to host remote meetings that feel more like you're in the room with everyone or let friends socialise together, even if they're on the other side of the planet.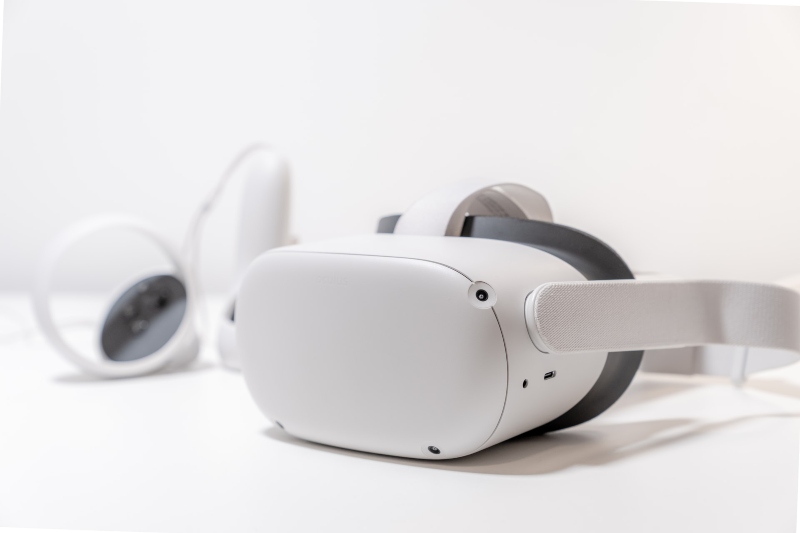 Why Isn't It Here Yet?
Zuckerberg's announcement made it sound like the metaverse was a product that everyone would be enjoying almost immediately, but the reality is a lot of work needs to be completed before that can happen. There is an entire multitude of reasons for this, but it mainly boils down to two main ones. 
The Technology Isn't There Yet
Virtual reality has come a long way in recent years. Just a decade ago, a VR headset had poor quality graphics and had to be plugged into a power supply and a computer to be able to run. 
Today, the Oculus Quest 2 is an entirely self-contained device with 4K graphics and enough battery life for you to enjoy a decent gaming session before you have to put it back on charge. 
However, there are still many issues that need to be overcome. VR headsets are still a little too heavy and cumbersome for prolonged use, they're also prone to causing motion sickness. Other issues like blurring graphics outside of the immediate field of view mean users have to continually move their heads rather than just their eyes. 
For the metaverse to be widely adopted, these issues need to be overcome first. 
Social Barriers Are Holding It Back
People are generally sceptical of technology for technology's sake and, for some people, that's what the metaverse feels like. The argument of it being a "space to socialise" is one that many currently seem sceptical about; after all, they already have many such places in the real world. 
Early examples of VR social apps have also proven to be problematic, with some users finding themselves harassed by other players who deliberately invade their virtual personal space. Systems have been put in place to prevent this, but it shows that entirely new sets of etiquette are required to convince people that the metaverse is worth their time, effort, and energy. 
Over time, the proponents of the metaverse will likely overcome these technical and social hurdles, but this means it won't be happening overnight.