Botox is a cosmetic treatment that is popular for curing the signs of aging. It is an injectable muscle relaxer that can paralyze the facial muscles temporarily to reduce the appearance of wrinkles, fine lines, and the frown lines. It also offers some other medical benefits. Botox is minimally invasive, and is considered both safe and effective, which is why it has been approved by the FDA. There are also very few side effects. Many studies have since been carried out that has confirmed the effectiveness of this cosmetic therapy.

Botox has been applied successfully all over the world, but still there is a lot of misinformation about this treatment. This is why you need the complete information on Botox if you are considering it.
Botox Facts and Myths
There are a lot of myths about this cosmetic anti-aging process. If you are considering a procedure to treat deep wrinkles, it will be useful if you get the complete picture about the Botox injections, learn the facts, and are able to dismiss the myths.
Botox Facts
Botox treatment is a non-surgical approach to reduce the appearance of wrinkles and facial lines. It can treat wrinkles around the eyes, the horizontal creases on your forehead, lines at your mouth corners, wrinkles between your eyebrows, and the skin on your chin. It also improves facial muscles and gives you smooth skin.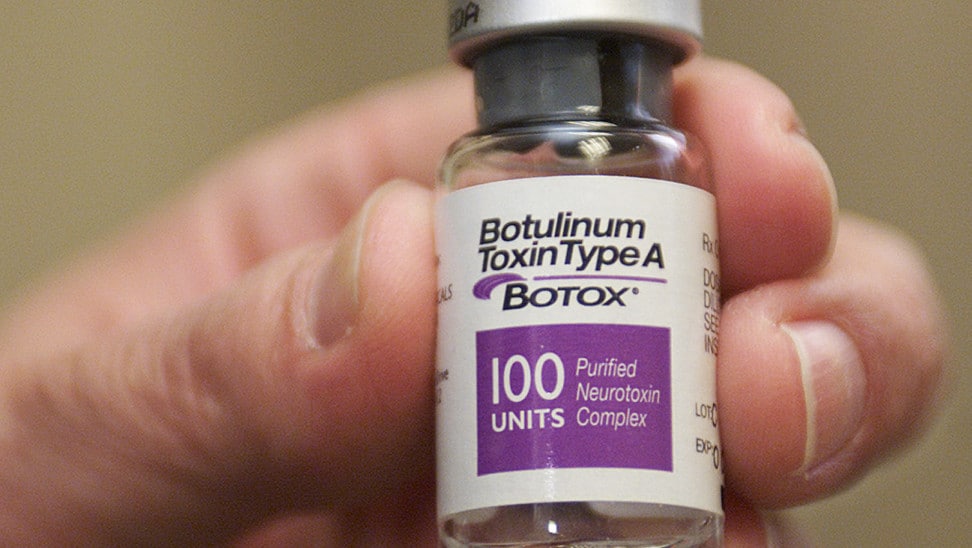 The injection is prepared with the botulinum toxin in small doses that paralyzes the facial muscles temporarily to block nerve signals to them. Applied in the right way, Botox treatment for wrinkles can be very effective. The FDA has approved it for cosmetic use. The American Osteopathic College of Dermatology has also stated this to be a safe treatment for wrinkles.
Botox Reduces Wrinkles – Sun exposure, overuse of cosmetics, and the natural process of aging all cause wrinkles. The production of collagen in the human body goes down with age. The skin loses its elasticity as a result, which is why the wrinkles and fine lines become more noticeable. The Botox injection will smoothen the existing wrinkles and also prevent the appearance of new ones. However, just one session may not be enough. According to statistics, most people will see really good results after 2-3 sessions.
The Benefits Of Botox Go Beyond Aesthetics – Botox works wonders as a cosmetic treatment and this is its most popular application as well. But Botox can cure certain medical conditions as well. It can be an effective cure for chronic migraine, eye twitching, hyperhidrosis or excessive sweating, cervical dystonia where the neck muscles contract abnormally, and for bladder dysfunction. Many people don't know these facts about Botox.
Botox Treatment Is Very Quick – Botox cosmetic treatments take very little time. There is no need for anesthesia or hospitalization. There is zero downtime. In fact, you can get it done during the lunch time or after work while you are going back home.
Botox Myths
Here are some common myths about Botox –
Only A Woman Can Get Botox – This is a common misconception. You should know that men, women, both age in the same way and its effects on the skin are also the same. Botox treatment can make both the sexes look younger by reducing their facial lines and wrinkles. For best result, make sure that you get it done by a board certified dermatologist. Increasingly, more and more men are asking about Botox.
Botox Is Dangerous – The Botox cosmetic treatment has been around for more than 20 years. Even the FDA has stated that it is completely safe. Thousands of men, women have got the treatment around the world. But still some people ask this question – is Botox toxic to the body?
Botox Injections Are Painful – You can expect only a slight pinch when the injection is administered. It is like any other injection. If you want you can also request that an anesthetic cream is applied on the area before the injection is administered.
Botox In Only For Old People – The FDA has approved Botox for people between the age of 18 and 65 years. Wrinkles begin to appear when the collagen production goes down in the mid-20s. The first wrinkles appear in the late 20s.
Botox is safe and effective. It can give you back your youthful appearance. This is why it has become one of the most popular anti-aging and skin care treatments over the last few years. There is no reason for you to worry about this cosmetic treatment.